SamKnows
Project
Margaret
Hamilton.
A free hands-on coding lab for girls.
Join a 10 week coding lab hosted by a successful tech company in London to provide female students with skills, career advice, and insight into life as a programmer.
Starts in September 2019

10 weeks, 2 hours per week

Led by female developers

For girls of all abilities

Central London location

SamKnows office right by Globe Theatre
Think of a programmer.
Who do you see?
Do you see Ada Lovelace writing the first programs for the predecessor of the modern computer? Do you picture Grace Hopper programming one of the first compilers, translating algorithms into machine code? Does Radia Perlman come to mind creating one of the Internet's founding components? Maybe you are thinking of Margaret Hamilton who wrote the on-board software for the Apollo 11 mission.
You are probably not seeing any of these: We don't know their faces, their names or their work. With books, movies and cover pages full of founders of tech companies it shouldn't come as a surprise that our idea of a computer scientist has been shaped in a homogenous way.
Stereotypes make us perform worse in tests, lead us to question our intelligence, and impact our career choices.
Yet, there are enough ground-breaking female engineers in computer science to prove that the field can be a profession for everyone. So don't let stereotypes stop you.
Dare to step into a field that lets you fulfil your creative, innovative and disruptive potential. Dare to develop voice recognition software that could be used to create smart appliances, dare to develop imaging software that could help identify early-stage tumours, dare to develop Virtual Reality games that will entertain millions.
Dare to become the next Margaret Hamilton.
Course curriculum
What you will learn
Coding
Introduction

Learn the basics of computer programming

Mobile development

Create your own Instagram

Gaming

Build your own Candy Crush

Ethical Hacking

Learn about security vulnerabilities

Website development
Personal development
Personal website

Set up a website to showcase your work

CV writing

How to write an impressive CV

Cover letter

How to stand out with your cover letter

One-on-One mentoring

Get professional and personal advice from female staff of the company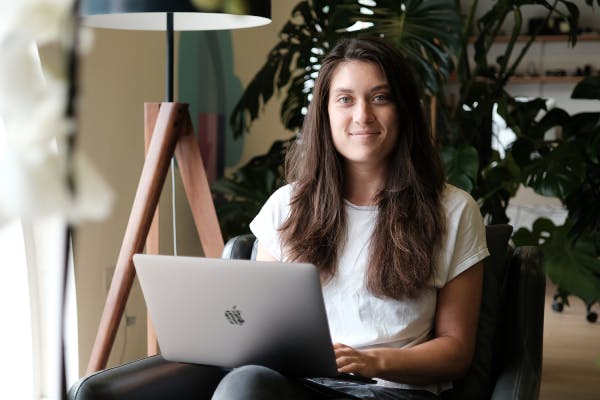 Samira and friends
We sat down with our tennis-loving, German speaking, It's Always Sunny in Philadelphia-mad Android developer, Samira, to ask her all about her job, why she loves working in tech, and why she wants more women to choose programming as a career. Samira recently set up Project Margaret Hamilton to teach young women how to code.
Read more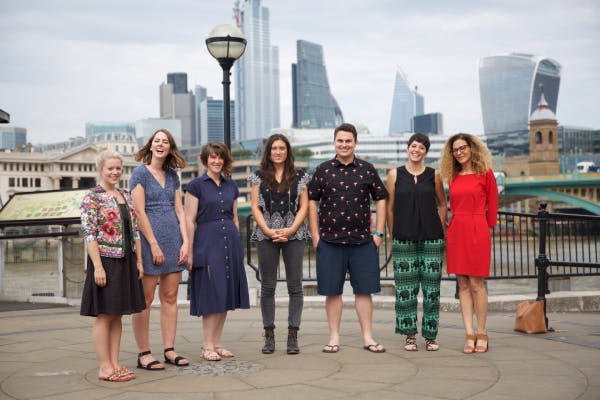 Meet the Project Team
Meet the Margaret Hamilton project team: We are a dedicated bunch of frontend, mobile and backend developers, copy writers, product designers, account managers, lawyers and embedded communications engineers who want to use their skills to make a change in the industry.
See some of our Sammies profiles